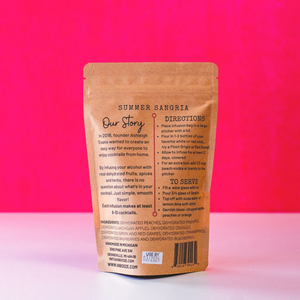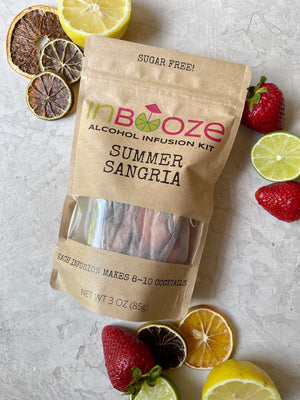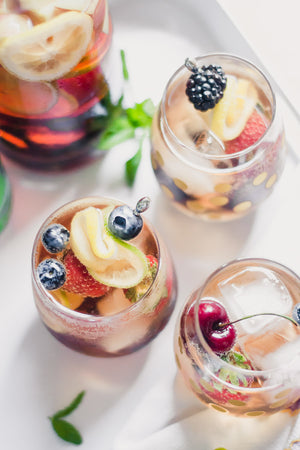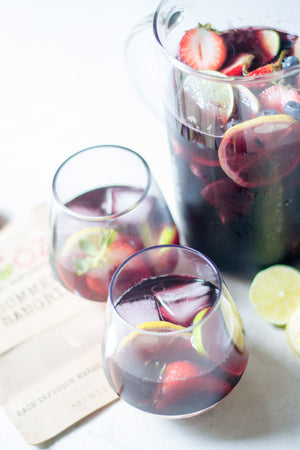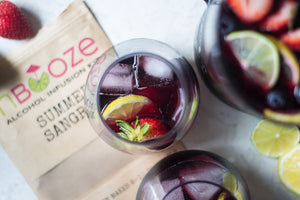 Great gift!
I sent two packages of InBooze and a infusion jar as a birthday gift, the recipient was excited to try the flavors and very impressed with the wrapping! Now I want some for myself!
This was delicious
The sangria is easy to make and delicious we used a Grenache and added a dash of Brandy. We will be ordering again.
A perfect summer blend
Love this Sangria kit. Great flavor and a perfect 'summer night on the deck' drink. Topped it off with a key lime sparkling water and some fresh fruit. It's a must have on hand drink, for sure.