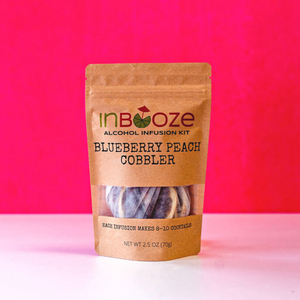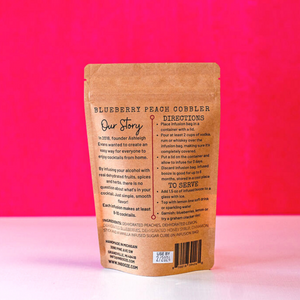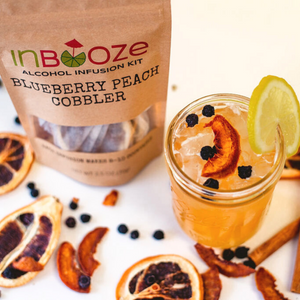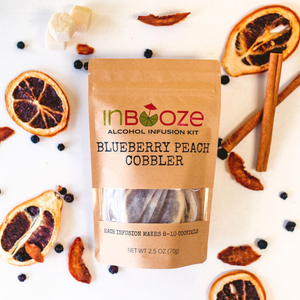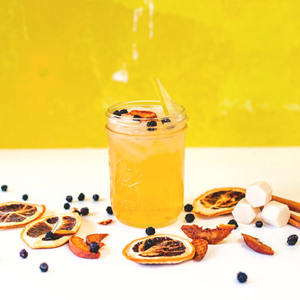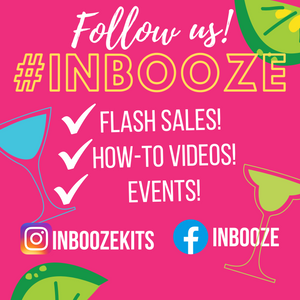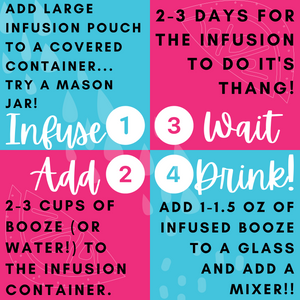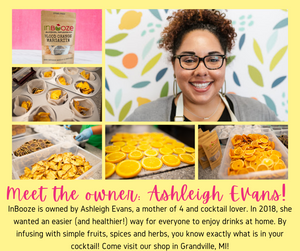 Blueberry and peach! Yes!
Blueberry peach cobbler combines my two favorite fruits and then add burbon because, well, it's burbon. Delicious on ice or add bubbles. Yum!
Hi! I have ordered several times to give these as gifts. Unfortunately I have never kept one for myself!! I'll work on that, however I appreciate your small business, fast service and locally owned company!
IT IS DIVINE!!! I must be honest. Peach is not my favorite fruit, and therefore I would not have ordered this. And yet it was gifted to me, with the recommendation that I infuse it with bourbon/whiskey. I tried the recommendation and love it.
Blueberry Peach CobblerRita
Infused tequila with a splash of Fresca and InBooze Margarita Salt … 2 thumbs up!
Blueberry Peach Cobbler infused in vodka
Oh my stinking stars!! This my FAVORITE! The flavors are so intense and delicious!
---