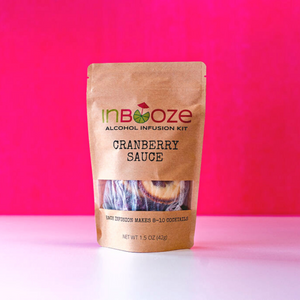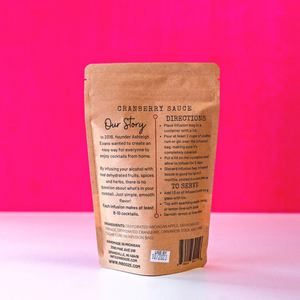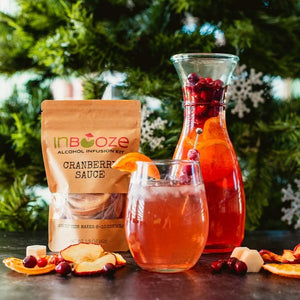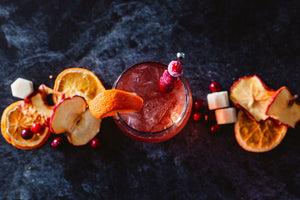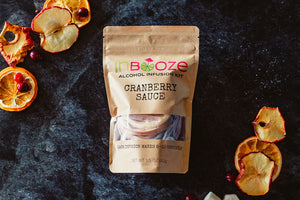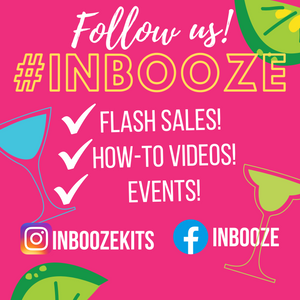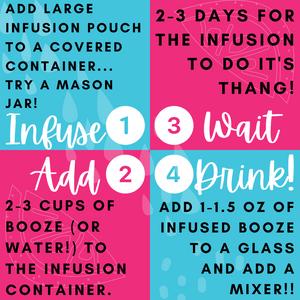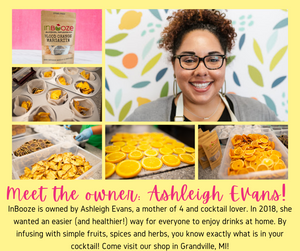 Excellent Flavor
We infused the cranberry sauce with vodka. First we mixed it with a sparkling water. The cranberry really popped. When we mixed it with cranberry juice the cinnamon really stood out. So good! I'm sure we will do this one again.
Holiday Infusion Kit Success!
The Cranberry Sauce Infusion Kit was a hit at our holiday party! The kit was mixed with a high quality gin and then poured with tonic water on the rocks. We added pomegranate seeds to the glasses for a festive finish. Would definitely recommend and purchase again!
Absolutely delicious
I made a cranberry cosmo with this. It's absolutely delicious!
---