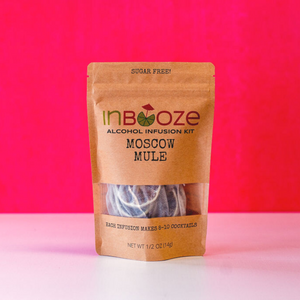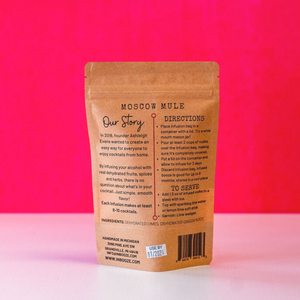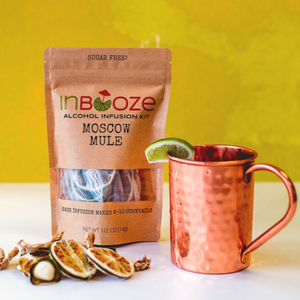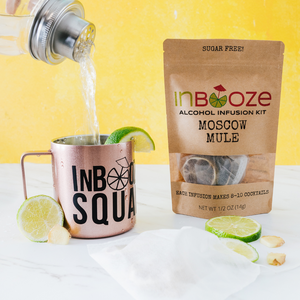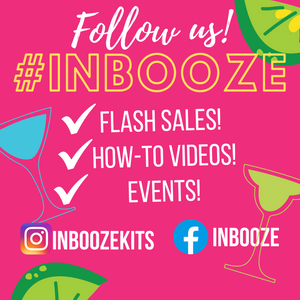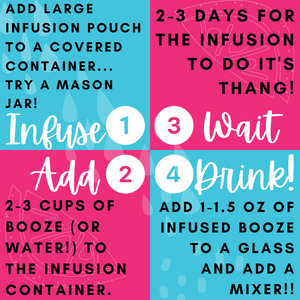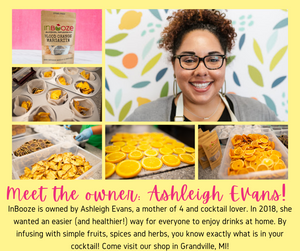 Moscow Mule
Excited to try my hand at blended infusions of dehydrated fruits. Easy to make however the lime was overpowering at Day 2 and had the bitter taste of pith with little ginger. I removed the limes and left the ginger only for another day of infusion. Definitely helped balance the flavors and adding some me made lemon simple syrup with seltzer helped counter the bitterness. Would recommend only using dehydrated lime zest instead of whole lime slices.
Best Drink ever
The mixture of fruit and seasoning are fantastic
Moscow Mule Cocktail Kit to Infuse Vodka by InBooze™ - Click here to infuse your booze!
---